Facilities Available
The Forman Memorial Hall has benefited from recent improvements including the installation of double glazing, wall and roof insulation, new energy efficient lighting and kitchen refurbishment.
The building consists of a main hall, small hall, veranda room, kitchen, ladies & gents cloakroom with toilet facilities and a spacious disabled toilet with wide door.  There is ample car parking space and disabled access is provided via a ramp from the car park through double doors.   
Main Hall
The main hall provides approx. 78m² of floor space and in addition has a permanent raised stage at one end covering 9m².  It is suitable for a range of activities from dining to dancing.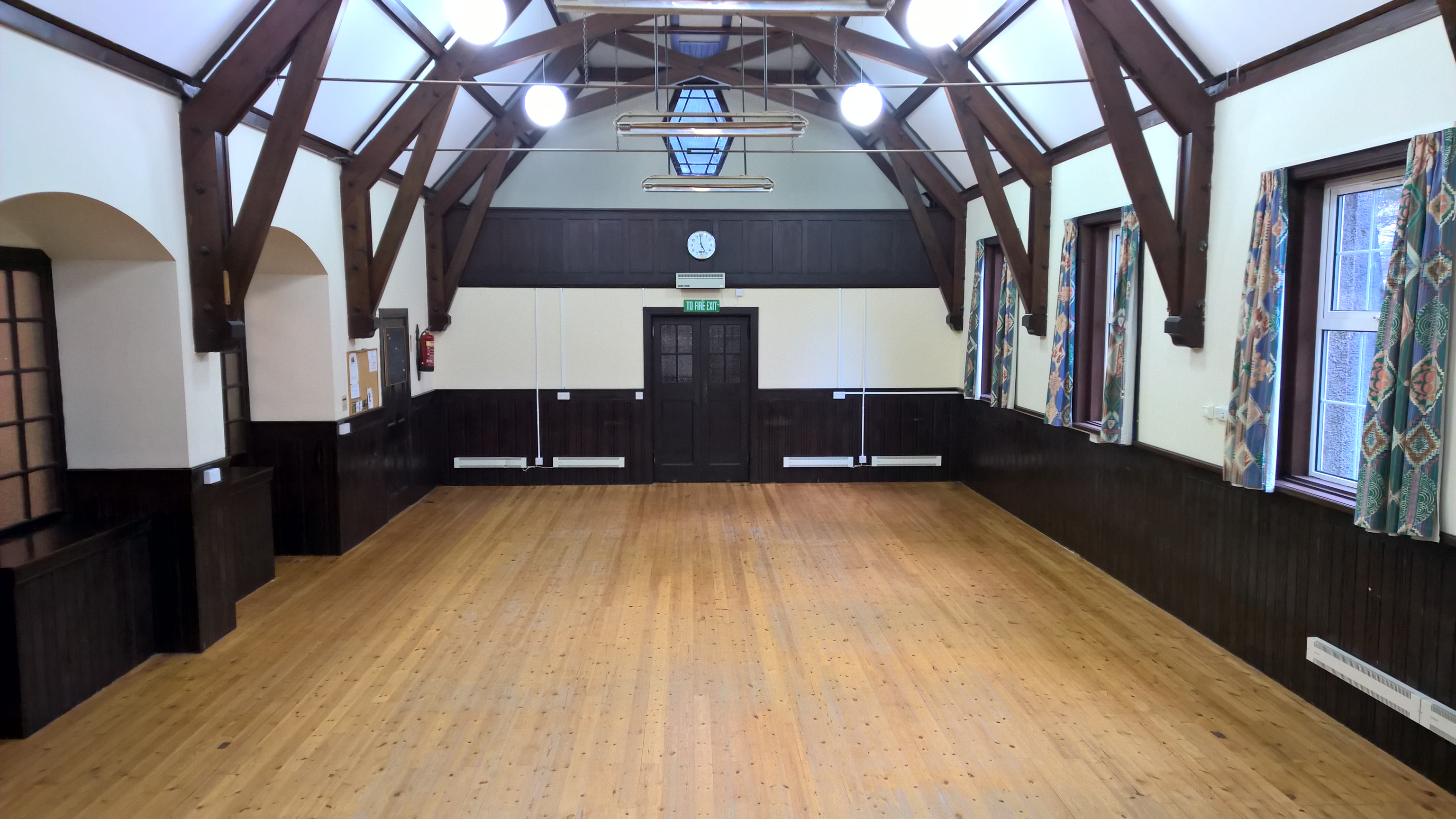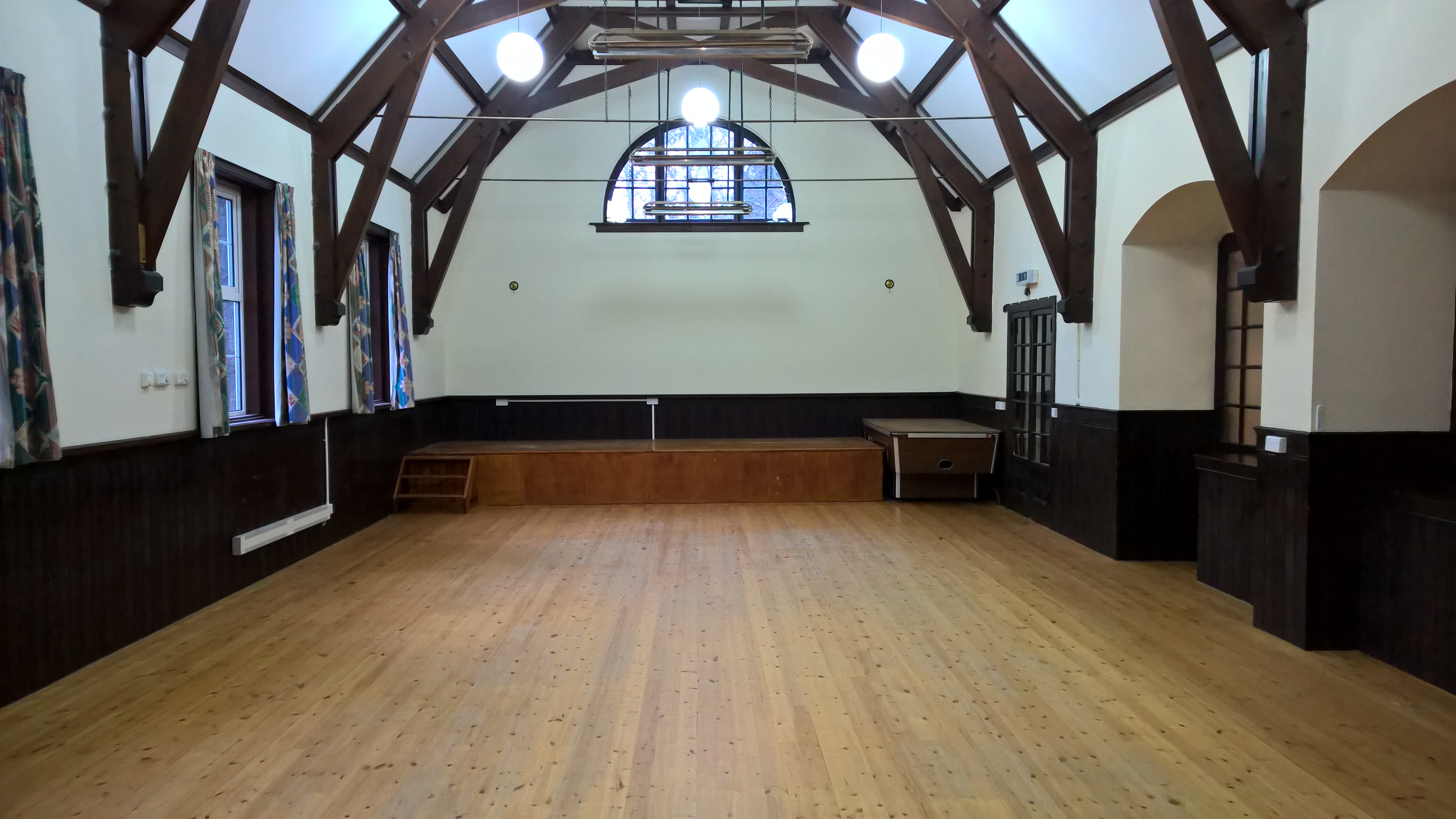 Small Hall
The small hall is used frequently for a wide range of purposes including committee meetings, art classes, S.W.I. and small dinner parties.  It is often used as a bar area for larger functions and the partition walls can be opened onto the main hall.  The floor space is approx. 31m².
Veranda Room
The veranda room at 21m² is the smallest room but provides good natural light and is ideal for artists.  It is often used as a buffet serving area.
Kitchen
Following recent improvements to the kitchen the facilities now include two double electric ovens and hobs, fridge freezer, instant hot water boiler, hot cupboard and glass washer.  A complete kitchen inventory can be found here.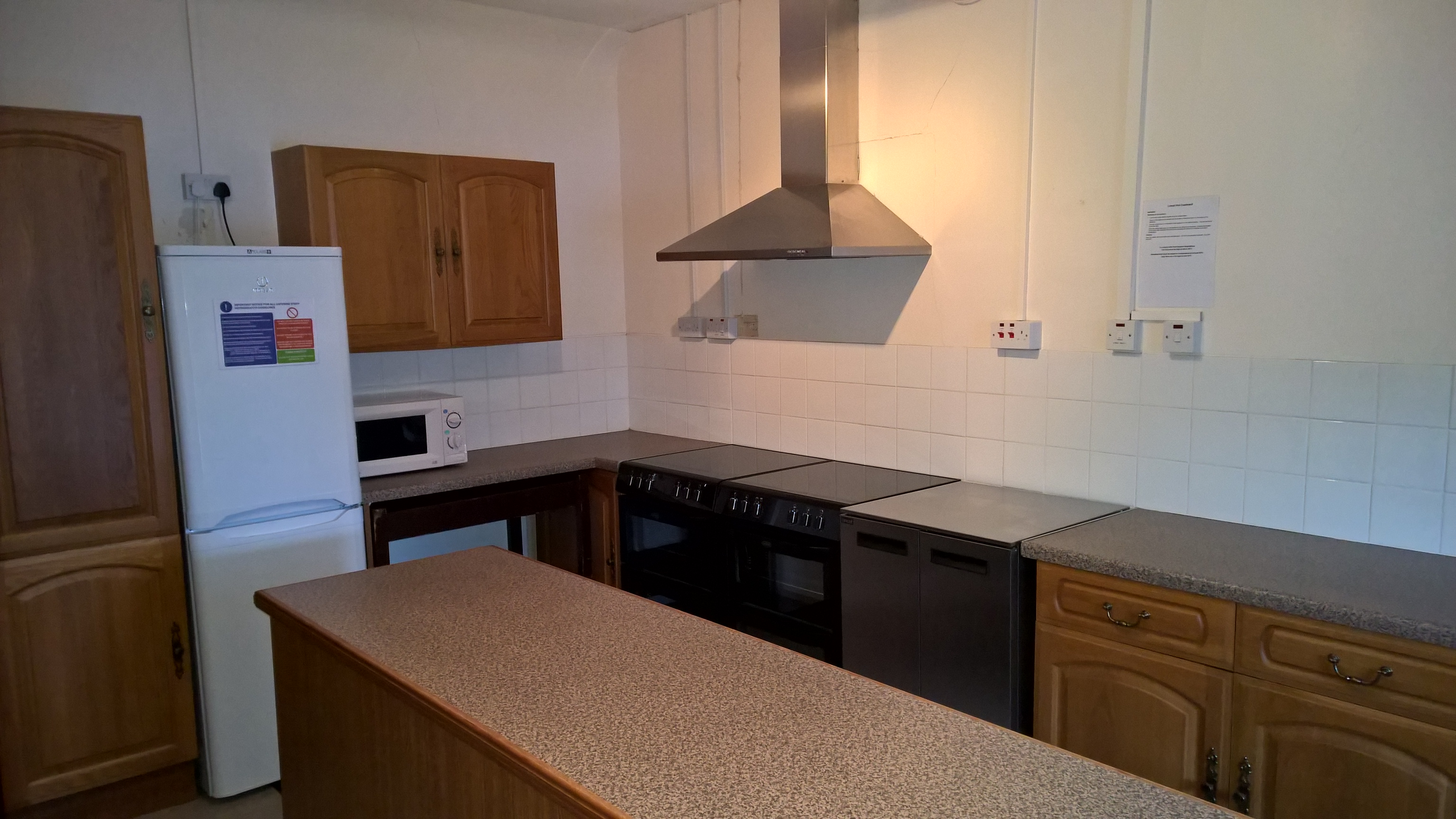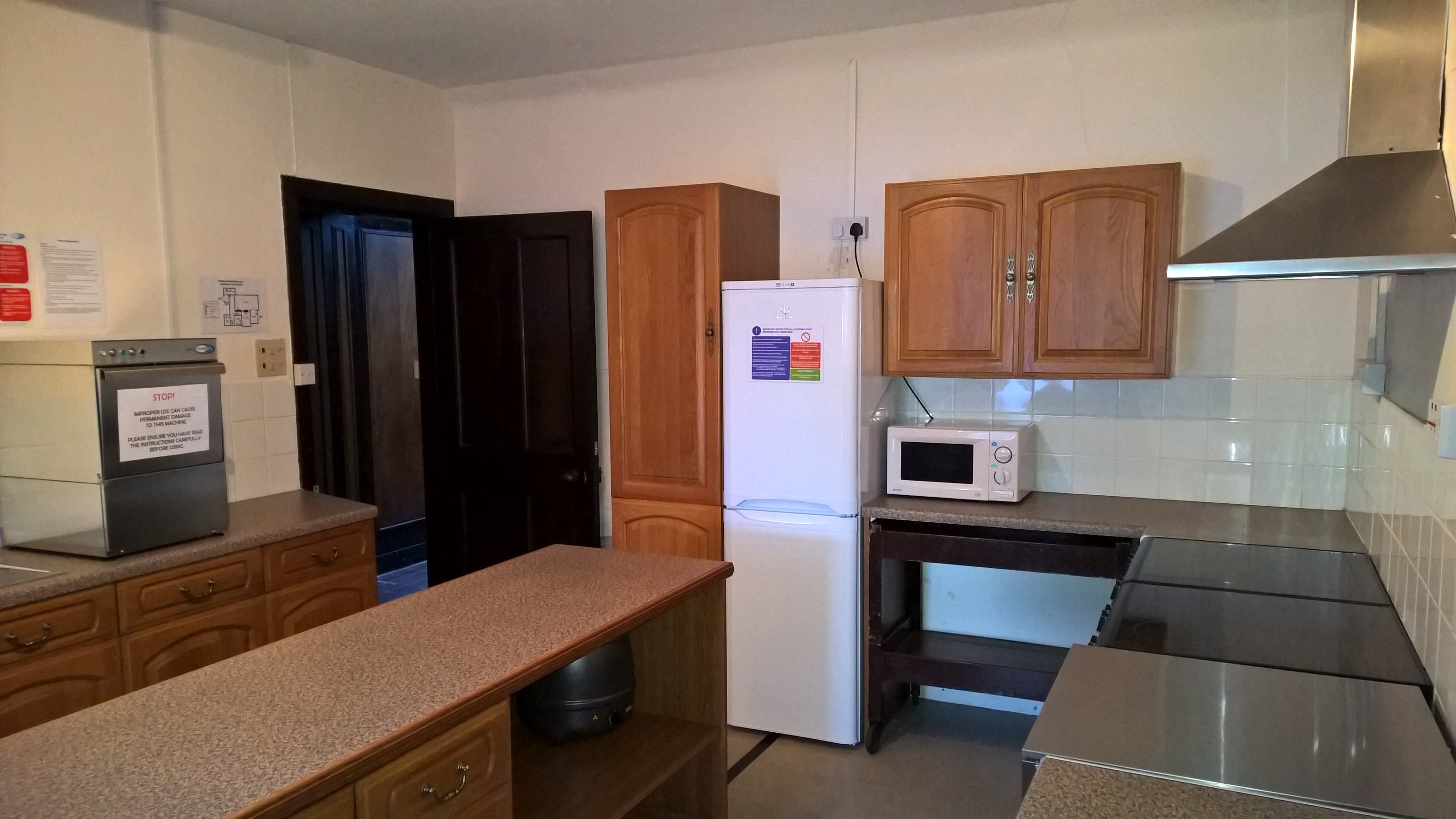 Equipment
The following are available for use and are included in the hall hire at no extra charge:
| Item | Size | Quantity |
| --- | --- | --- |
| Wooden Trestle Table with Folding Legs | 8' x 2' | 11 |
| Wooden Trestle Table with Folding Metal Legs | 8' x 2'3" | 4 |
| Wooden Trestle Table with Folding Legs | 8' x 1'9" | 2 |
| Wooden Trestle Table with Folding Legs | 6'5" x 2'3" | 2 |
| Wooden Rectangular Table with Fixed Metal Legs | 4' x 2' | 7 |
| Small Wooden Rectangular Table with Fixed Metal Legs | 3' x 2' | 4 |
| Small Wooden Round Table with Fixed Metal Legs | 2' dia | 2 |
| Wooden Folding Card Table with Felt Top | 1'10" x 1'10" | 19 |
| Banqueting Chair with Blue Seat Pad | - | 120 |
| Wooden Bar Sections | 4' x 2' | 3 |